Luxury Goods For Those Who Wander
Our Dedication
The Wandering Junkie started out as a small maker of handbags and accessories for those who are as addicted to travel as we are. The styles and selection have changed at lot over the years, but our dedication to serving the client has remained the same!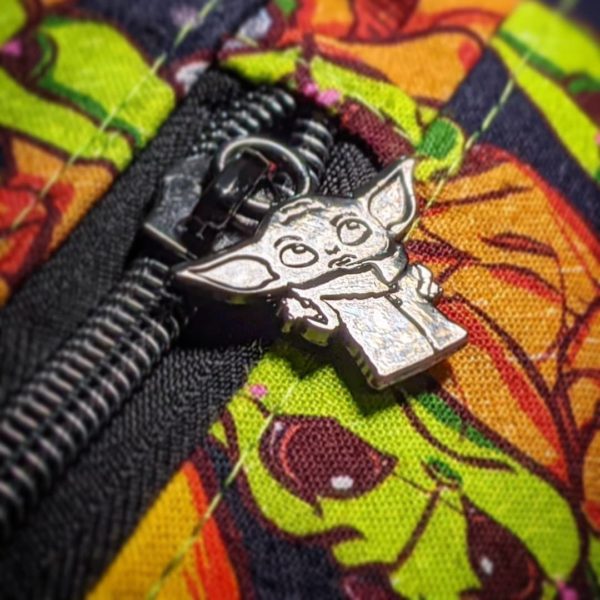 Premier Quality
Our attention to detail ensures high quality custom products suited to the needs and desires of the client. We only use the most unique materials for a handbag or other travel accessory that is truly one of a kind.
WE'RE COMMITTED TO YOUR STYLE
Our styles range from traditional to modern, so there's something for everyone to appreciate.  Whether bold or conservative, you can find great styles that fit your lifestyle and make you feel confident and happy.
Our clients are very important to us, and we're deeply committed to making sure you get the fashion and style you're looking for. Contact us to see what we can do for you today!
Ready To Ship
Our stock of ready to ship items is only the tip of the ice berg, as all of our styles can be customized with your choice of fabric and hardware. Check out our shop to see what's available right now.
Custom Orders
At the Wandering Junkie, you can have your cake and eat it too. Pick from one of our current bag styles, and then choose from our wide variety of unique materials and hardware to make one of our bags truly yours. If you don't see any materials you like, we can source something more suited to your style. Contact us today for a consultation.
Supplies
We occasionally overstock some of our raw materials, and de-stash our current prints to make room for newer ones, so if you are a maker, keep an eye on our shop for unique fabrics and hardware.
Shawn M.
"It's clear that the H2O 2GO Sling is made with attention to detail. No stitch out of place, durable and made with high quality, unique fabric. The perfect companion to keep hydrated for a day in the theme parks or just buzzing around town running errands."
Russel D.
"I got a Nintendo Switch for Christmas, and the Apollo Game Bag was the perfect solution for carrying my Switch and its accessories. The inner pocket keeps my Switch securely in place, protecting it if I drop the bag."
Teresa D.
"I live in a remote part of Colorado and enjoy taking regular day hikes in the area. The H2O 2GO Sling is perfect for keeping my water bottle at the ready. The exterior pocket has room for my phone and my ID and credit card."
Luis B.
"I got the H2O 2GO Sling to carry the necessities to Crossfit with me. It holds my 32oz water bottle and has a place for my phone, ID and credit card in case I need to run errands after my workout."